See What happens with Every Call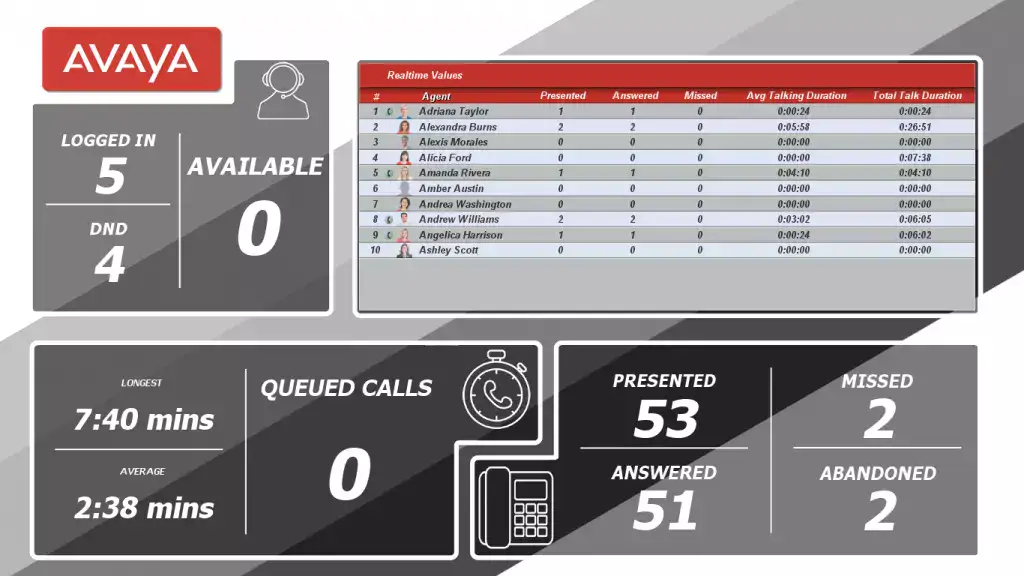 Avaya Call Reporting helps you manage your phone system and business with ease and confidence. Cradle to grave call reporting and tracking is presented through over 50 standard reports. Recording Library provides easy access to recordings within the same reporting interface via IP Office Voicemail Pro integration. Realtime agent seat and Agent Dashboards enhance IP Office hunt groups and deliver visual call management with wallboards and customized agent dashboard displays
Avaya Call Reporting bridges the gap that has been vacant since the beginning of Avaya IP Office. Customers have often asked how they can run historical reports from their phone system. Previously, this required a contact center solution, which was expensive and difficult to install, only reported on the contact center groups and ultimately left the customer wanting more. With Call Reporting, you can now purchase a Standard Report solution that reports on the entire office including your Extensions, Hunt Groups, Incoming Numbers, External Numbers, Account Codes, and more. The Standard Report Solution installs in minutes and has a modern interface that is easy to use and inexpensive. You can also sell the solution to include Recording, Realtime Wallboards, and Agent Dashboards.
Standard Reports
You can't manage what you can't measure. Avaya Call Reporting offers over 50 standard reports to create visibility and efficiency. Cradle to grave reporting can validate each inbound, outbound and internal call from start to finish.
• Agent Calls & Summary • Agent Inbound Calls& Summary • Agent Outbound Calls& Summary
• Agent Summary by Group • Agent Talking Summary • Agent Transfer Summary
• Call Direction Summary • Calls by Call Direction Call Costing
• Calls by Caller ID • Inbound Caller ID Summary
Group Abandoned Calls • Group Event Summary • Group Presented Calls
• Group Summary • Group Summary by Agent • Queued Calls by Group
• Queued Call Volume • Queue Summary by Group
Please Contact Lantel for full Reporting list
Cradle To Grave
Get full tacking details of every call including Transfers, etc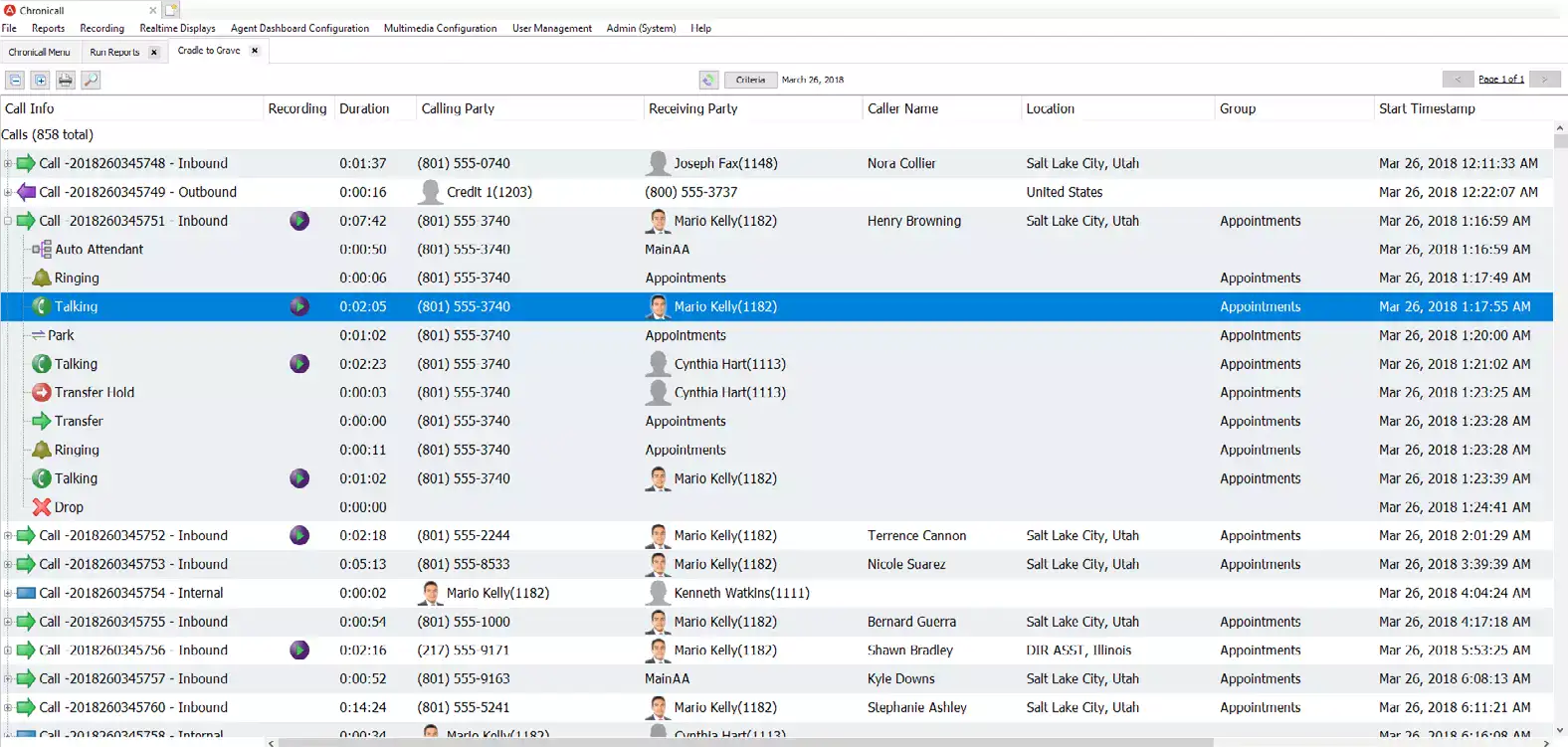 Custom Reports
With Custom Reports you can create original reports and edit or customize existing reports. Reports can be defined by you, making Avaya Call Reporting fit into your business without having to adjust your daily routines. Reports can be tailored and branded to fit your unique
business requirements.
Realtime
Realtime enables you to manage your employees in the moment. You can see how many calls are being taken, on hold or missed,
along with in progress agent, group or extension calls with wallboards displaying current statistics. Wallboards are easy to
implement with pre-built templates and can be customized, including setting alerts and trigger thresholds.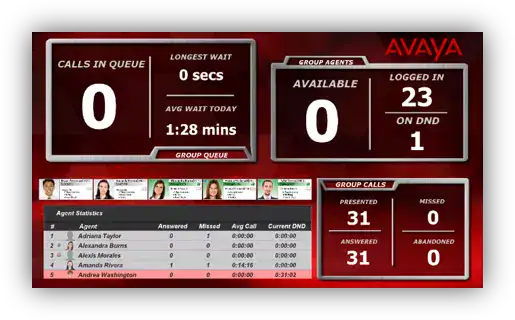 Call Recording
Recording Library easily integrates with IP Office Voicemail Pro and cradle to grave reporting. Recording Library enables you to
evaluate your employees and listen to their specific calls. Customizable retention policies determine how long recordings are kept, and
allow storage throughout your network.