SupraPlus
Office professionals need crystal-clear sound, all-day wearing comfort and reliability. The Plantronics SupraPlus offers all of this and more, making it one of the world's most popular headsets. It is available in monaural or binaural style, with a choice of voice-tube or noise-cancelling microphone. The monaural design features a new t-pad giving comfortable, natural support, while the binaural features a single cable design for increased comfort and convenience.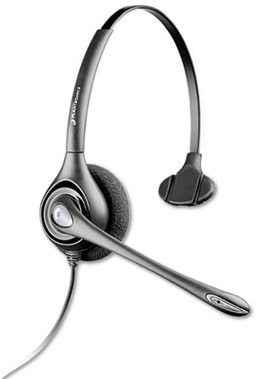 SupraPlus Wideband Binaural Headset
The Plantronics SupraPlus Wideband and Stereo headset offers all of the features of the SupraPlus including outstanding reliability and comfort, robust construction and stylish design. Adapted for office professionals using an IP softphone or an IP hardphone to provide absolute voice clarity. The stereo version delivers hi-fi quality sound for multi-media application.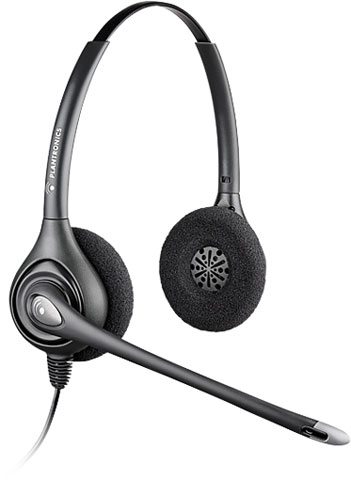 Plantronics CS540
Plantronics CS540 peripherals allow you to walk and talk up to 300 feet from your phone. It comes with a headband that lets you switch between an over-the- ear fit and an over-the-head style for all day comfort. 8-hour talk time and 100-hour standby. There is an integrated hook switch control so you can answer calls while away from your desk.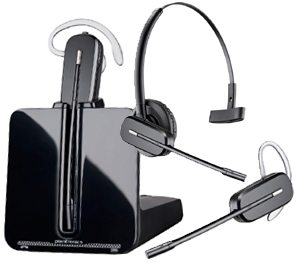 GSM Gateways
The enormous growth in the use of mobile phones has led to a costly phenomenon for businesses.
A GSM Gateway is basically a set of peripherals that controls one or more mobile phones that can be plugged into your office phone system. Each one has a SIM card similar to your own mobile phone. The device intercepts outgoing calls routing them directly onto the mobile network.
Contact for more information across our wide range of peripherals.